Elections Ontario's advertising campaign for the upcoming elections features this brilliant piece: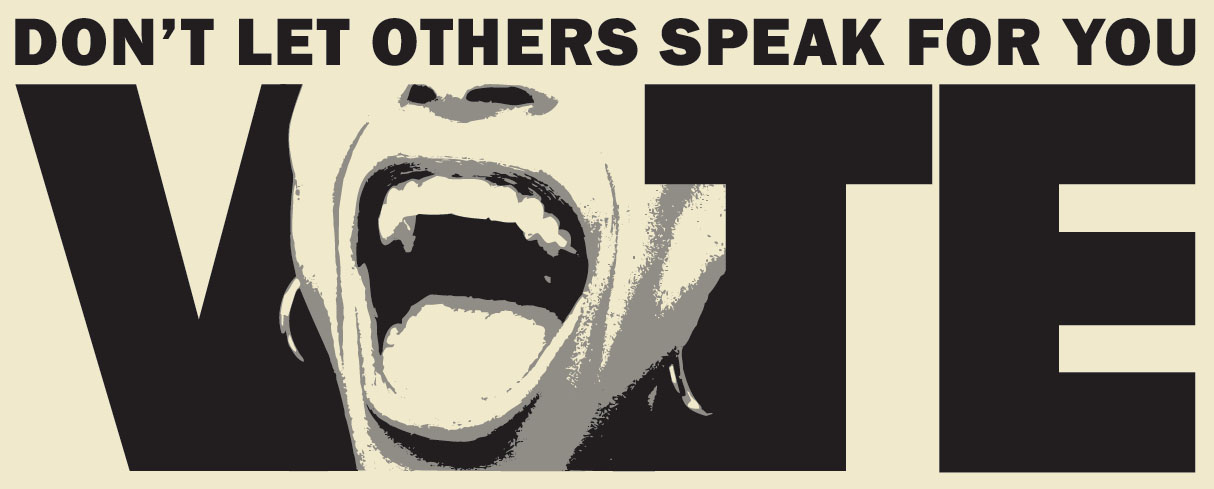 I suppose one reads it as, "Voooaaaaaahhhhhte."
The piece is particularly brilliant because it exposes one of the many inherent contradictions of liberal, so-called representative, democracy. This should be obvious to anyone with more than two and a half brain cells to rub together, upon viewing the advertisement. You see, when you vote for a particular candidate, you are — wait for it — letting someone else speak for you. Yes. And, in fact, it's probably someone you've never met, or have met (so to speak) for the brief period of time the candidate (or the candidate's cronies) spent talking to you on the phone or outside your front door. That is, of course, if you have a front door to speak of.
Now, I must admit that back in the day — even as recently as a year and a half ago — I was quite a proponent of electoral politics. It is one's civic duty, I told my brother, to shuffle over to the Catholic school down the street and stuff a ballot in the box. He spoiled his ballot. Far ahead of me on that one.
del.icio.us this!